All Items
>
Kodo Goods
>
[Accessory] Kodo Keychain Button–Kanade (Red/Navy Blue)
[Accessory] Kodo Keychain Button–Kanade (Red/Navy Blue)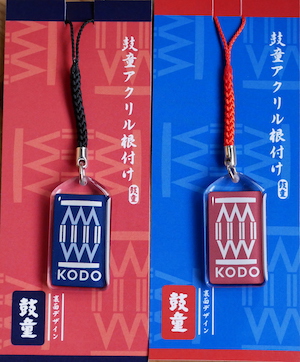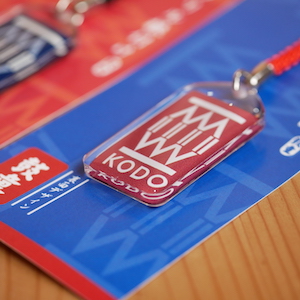 | | |
| --- | --- |
| Item Number | 50074-50075 |
| Item Name | [Accessory] Kodo Keychain Button–Kanade (Red/Navy Blue) |
| Price in Japan | 500 YEN |
| Price Outside Japan | 463 YEN |
The latest design in our popular range of keychain buttons features one of Kodo's original instruments. This motif is a stylized version of "Kanade," the innovative tunable okedo-daiko (barrel drum) created by Kodo and Asano Taiko.
Available in red and navy.

Material: Acrylic
Size: 2cm × 4cm
Thickness: 3mm
Made in Japan

Please Note:
Product may break if pulled too strongly.
Product is designed for decorative use only.
This is not a toy. Please keep out of reach of small children.