All Items
>
Blu-ray & DVDs
>
[DVD] Kodo "Tsuzumi"
[DVD] Kodo "Tsuzumi"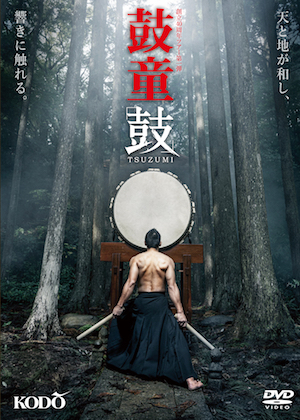 | | |
| --- | --- |
| Item Number | 20018 |
| Item Name | [DVD] Kodo "Tsuzumi" |
| Price in Japan | 4,500 YEN |
| Price Outside Japan | 4,090 YEN |
"Kodo One Earth Tour: Tsuzumi" premiered in 2020 as the first commemorative work in the Kodo 40th Anniversary Concert Series.


The opening number, Dyu-Ha, was created by the late Maki Ishii, a modern composer who was introduced to the precursor of Kodo in the 1970s by conductor Seiji Ozawa. Ishii presented this piece to Kodo as a gift to congratulate the ensemble on its debut in 1981. Tsuzumi also features Ishii's masterpiece Monochrome and other Kodo signature pieces such as O-daiko, and Yatai-bayashi, coupled with new compositions. Join Kodo as the ensemble traces its origins back to the beginning, to reflect on its history and reaffirm what has shaped Kodo today. Tsuzumi will serve as a cornerstone for Kodo's next ground-breaking chapter.
Artistic Director: Yuichiro Funabashi (Kodo)
Recorded: Jan. 19–22, 2021, at Ryotsu Culture Hall, Sado Island, Niigata
Released: Apr. 28, 2021
Media Type(s): DVD
Length: 96 mins.
Region Code: ALL (Can be watched in any locale on any player.)
Product Code: OD-032
Sales Agency: Otodaiku
Featured Programme:
Dyu-Ha
Kono Mine no
Hitohi
Hayate
Zoku
Monochrome
Uchoten
Ayumi
Izumogaku
O-daiko
Yatai-bayashi
Tomorrow