All Items
>
Blu-ray & DVDs
>
[DVD] Kodo "Cycles"
[DVD] Kodo "Cycles"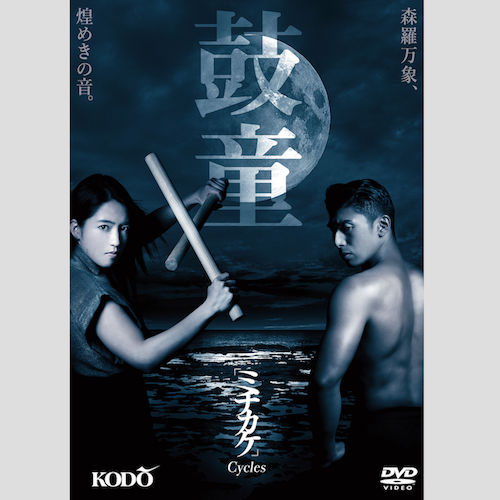 | | |
| --- | --- |
| Item Number | 20020 |
| Item Name | [DVD] Kodo "Cycles" |
| Price in Japan | 4,500 YEN |
| Price Outside Japan | 4,090 YEN |
In "Cycles," Kodo endeavors to capture the feeling of extensive natural cycles, using rhythmic sequences to conjure soul-stirring resonance and infinite supernatural realms. This ambitious, innovative work features all new compositions.

Cycles explores the ever-changing rhythms of the natural world. The rising and setting of the sun. The rise and fall of the tides. The waxing and waning of the moon. To do this, Kodo challenged itself with a new approach: composing music based on spatial and mathematical concepts. The performers' souls resonate within these intriguing soundscapes, producing reverberations like never before.



Recorded: Nov. 22-23, 2022, at Amusement Sado, Sado Island, Niigata
Released: May 20, 2023
Media Type(s): DVD
Length: 84 mins.
Region Code: ALL (Can be watched in any locale on any player.)
Product Code: OD-043
Sales Agency: Otodaiku
Featured Programme:
Cycles
Ten-Ten, Games
Solo, Trio
n
Lagrange Point
Gyoei
5:30 (Encore)